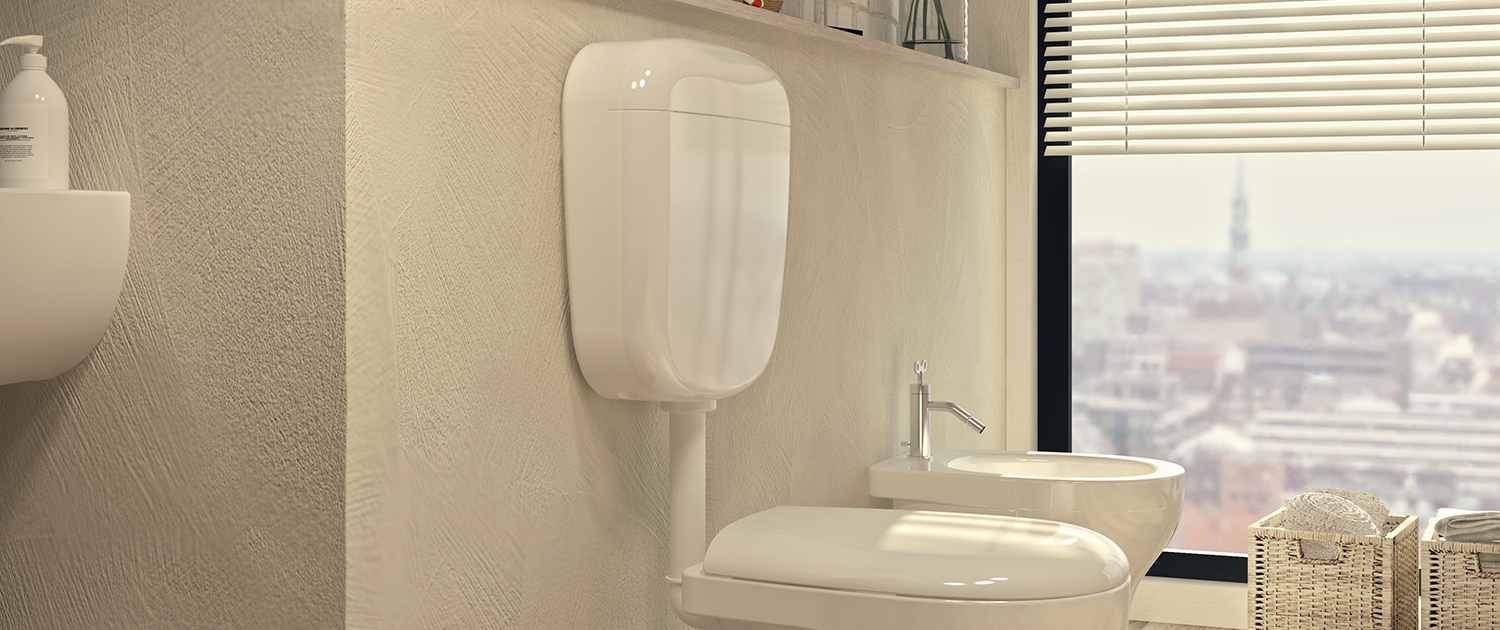 WC external flushing cisterns
ITS Todini's external WC cisterns characterise for their aesthetics and functionalities such as flushing interruption, partial flush, pneumatic activation and dual flush.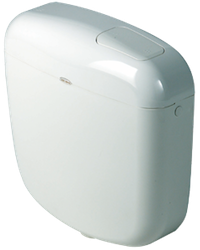 Acquabox is external wall mounted cistern with 'flush and stop' action, available with single, double or pneumatic flush.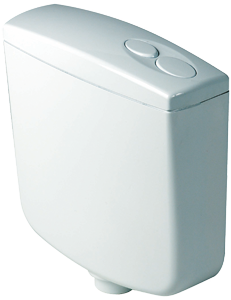 Ecobox is a dual flush external wall mounted flushing cistern, with an attractive design and designed according to the most modern criteria for saving water.
Easybox is a water proof ABS insulated flushing cistern that features a quiet float fill valve with fast shut device, available with single or double button.